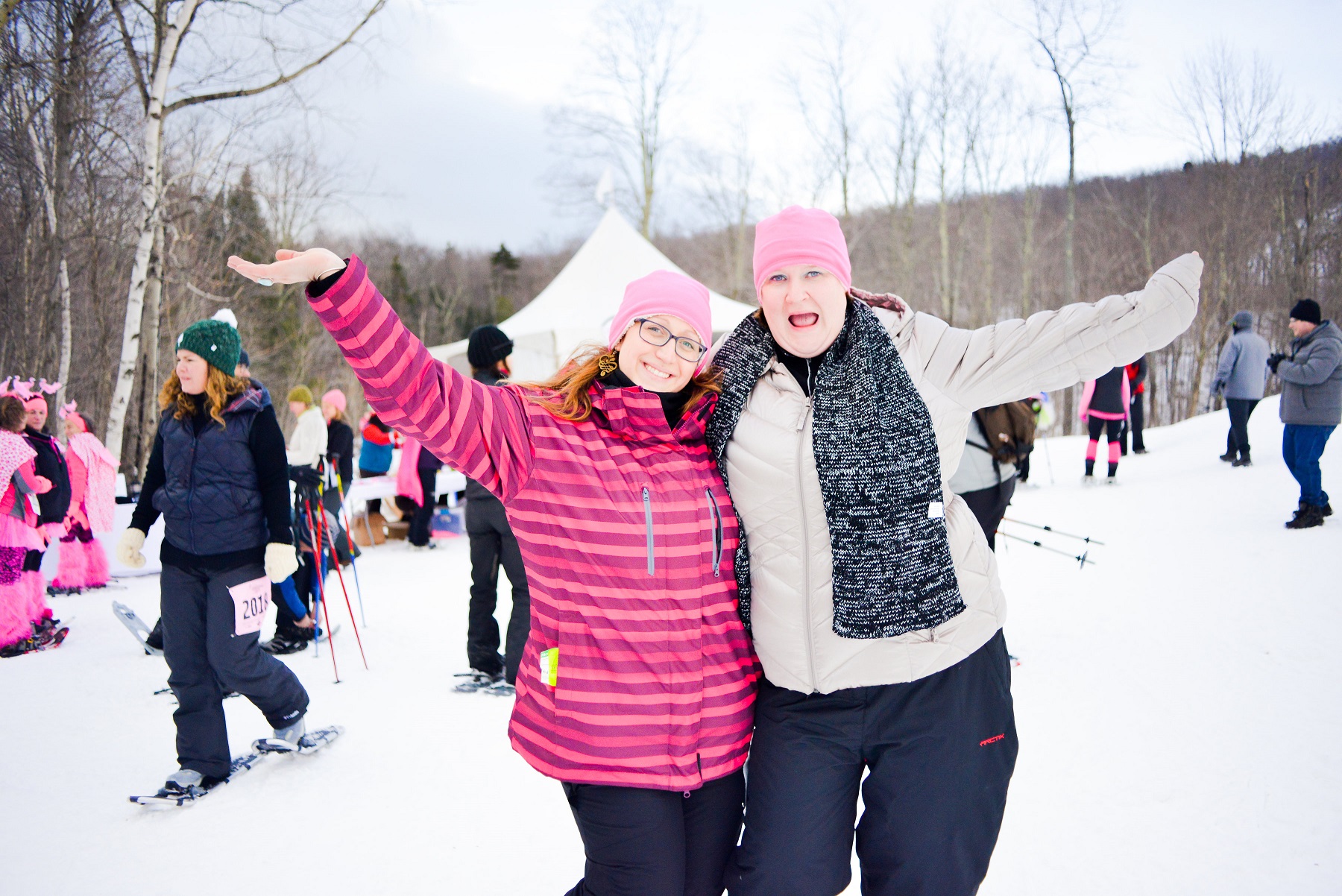 Volunteers are the lifeblood of the Susan G. Komen New England Affiliate. Their passion and commitment is what makes our events successful and allows us to fund local breast health programs. Join us today in our mission to put an end to breast cancer forever.
Why volunteer?
It's fun. It's rewarding. And you'll meet some truly incredible people when you volunteer for the Komen New England Snowshoe - Vermont. The success of our event depends heavily on the support we receive from volunteers in the months leading up to the event and at the event itself.
Who can volunteer?
Fun-loving, enthusiastic, hard-working and reliable individuals with a few hours available either before our event or on January 26, 2020.
When can you volunteer?
There are two ways you can volunteer for the Snowshoe Vermont:
1. We are always looking for volunteers to help with pre-event planning, organization and marketing. If you are interested in helping us before January 26, please contact Linda Maness at (802) 362-2733 or by email: lmaness@komennewengland.org .
2. Lots of folks are needed on Event Day at the Grafton Trails and Outdoor Center to provide the best experience to our participants. Volunteers are needed for registration, course monitors, snowshoe demos, raffle ticket sales, and more - beginning at 8 AM and go through 12PM. If you are interested in volunteering on Sunday, January 26, please contact Linda Maness by email lmaness@komennewengland.org or at 802-362-2733. And complete the volunteer waiver.