ONLINE REGISTRATION WILL CLOSE FRIDAY, JANUARY 24, 2020 AT 6 PM.
YOU MAY REGISTER IN PERSON, AS WELL AS PICK UP YOUR TEE-SHIRT
(please note that a minimum of $50 in fundraising is necessary to earn an event tee-shirt),
ON SATURDAY, JANUARY 25 AT THE GRAFTON INN, 4-6 PM OR
SUNDAY, JANUARY 26 AT THE GRAFTON TRAILS & OUTDOOR CENTER, BEGINNING AT 9:00 AM
Spend the weekend with US!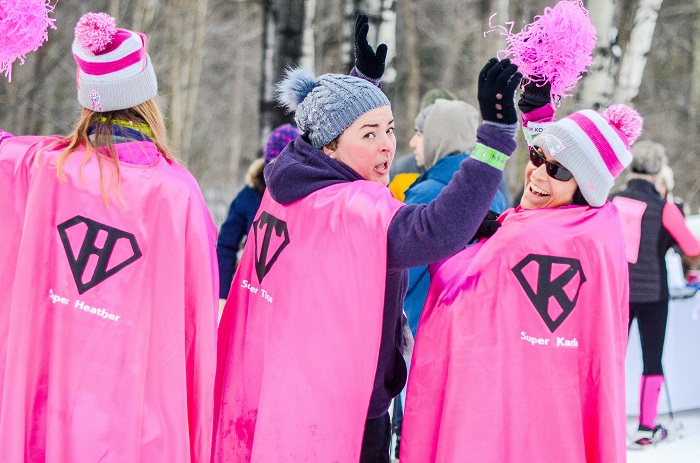 Come and enjoy all that winter in Vermont has to offer. We are excited to offer a Pick Up Party celebration on Saturday, January 25 from 4-6 PM at The Grafton Inn in Grafton, VT. Come and pick up your tee-shirt, and enjoy appetizers, music and a cash bar. Meet fellow snowshoers and event sponsors. Please plan on joining us!
Looking for somewhere to stay during the weekend of the Komen New England Snowshoe Vermont?
Our Lodging Partner, The Grafton Inn, located at 92 Main Street in Grafton, Vermont (about a mile from the Snowshoe Vermont venue) is offering a Saturday night rate of $159 (plus tax).
Just mention the Komen Snowshoe Vermont when calling. The Grafton Inn may be reached at (802) 843-2253.