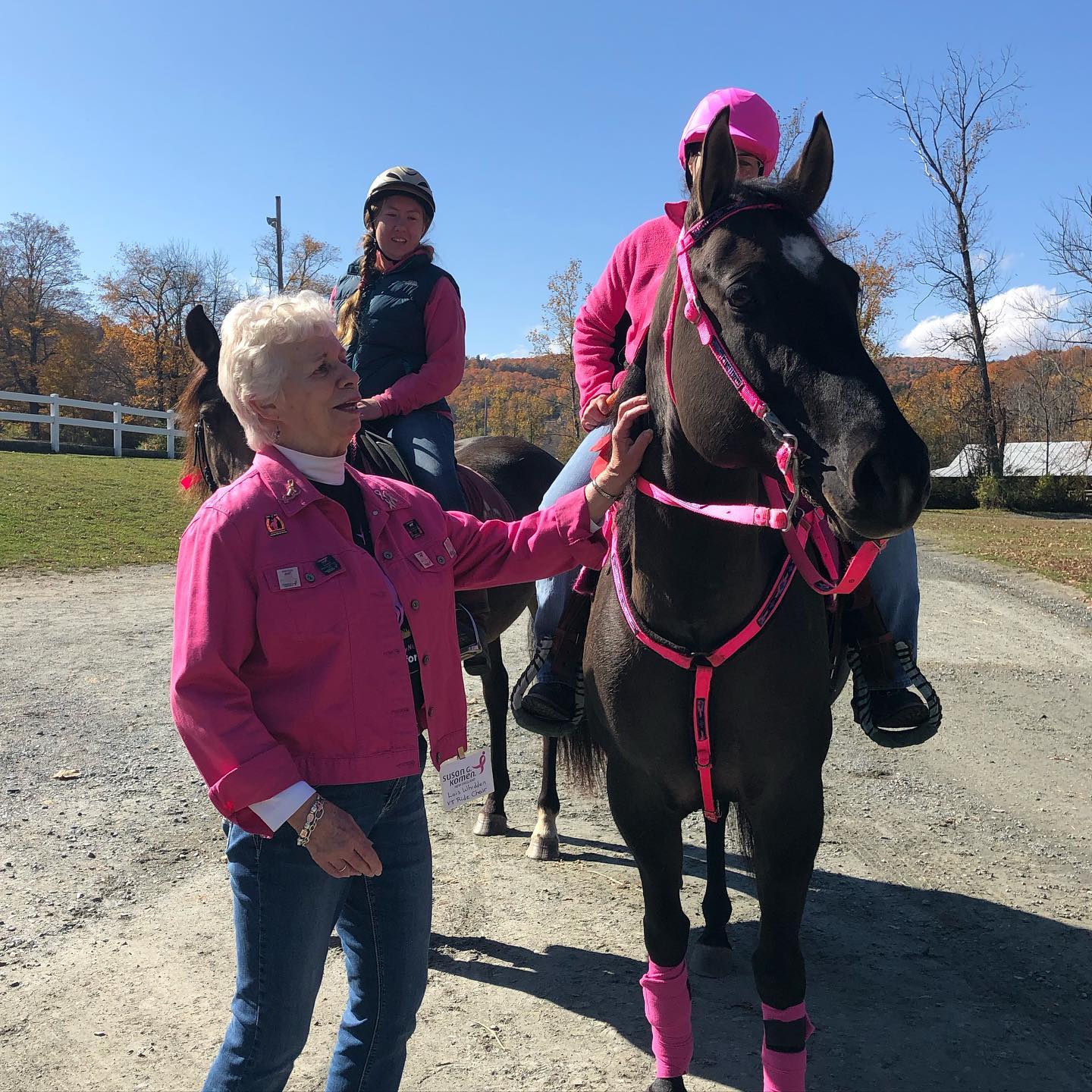 Whether in-person or virtual, the Komen Vermont Ride for the Cure has an incredible community of riders who ride and fundraise in support of survivors, those living with metastatic disease, and those who have died frm breast cancer. It is our intention to hold our Survivors Tribute online on Monday, October 12. Details will be e-mailed to all registrants in advance of Ride day.
We will gather online to celebrate and support one another in an atmosphere of genuine camaraderie, and recognize the inspiring spirit that energizes us to continue the fight to end breast cancer forever.
Honorary Ride Chair Lois Whidden will lead the online ceremony, along with Linda Maness, Komen New England Development Manager.
All Survivor riders receive a Gift Bag and event tee-shirt, and a good feeling!!