Komen Vermont Ride for the Cure® Schedule for
Monday, October 14, 2019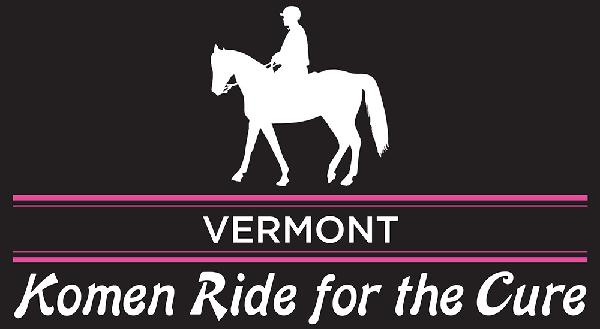 PLEASE NOTE THE RIDE WILL BE HELD RAIN OR SHINE.
Registration and light-breakfast refreshments open at 8 AM.
Mandatory ride briefing at 9 AM.
Riders must start their trail ride between 9:30 AM and 10:30 AM (trail options will be announced on the morning of the Ride).
Lunch will be available at a nominal fee beginning at 12:30 PM.
Day stalls ($10) and ovenight stabling ($30 for GMHA members, $45 for non-members) are available. Please reserve your spot with Honorary Ride Chair Lois Whidden at lswhidden@vermontel.net or (802) 869-2629 before October 12th. Payment for stalls will be made at registration on the day of the Ride.