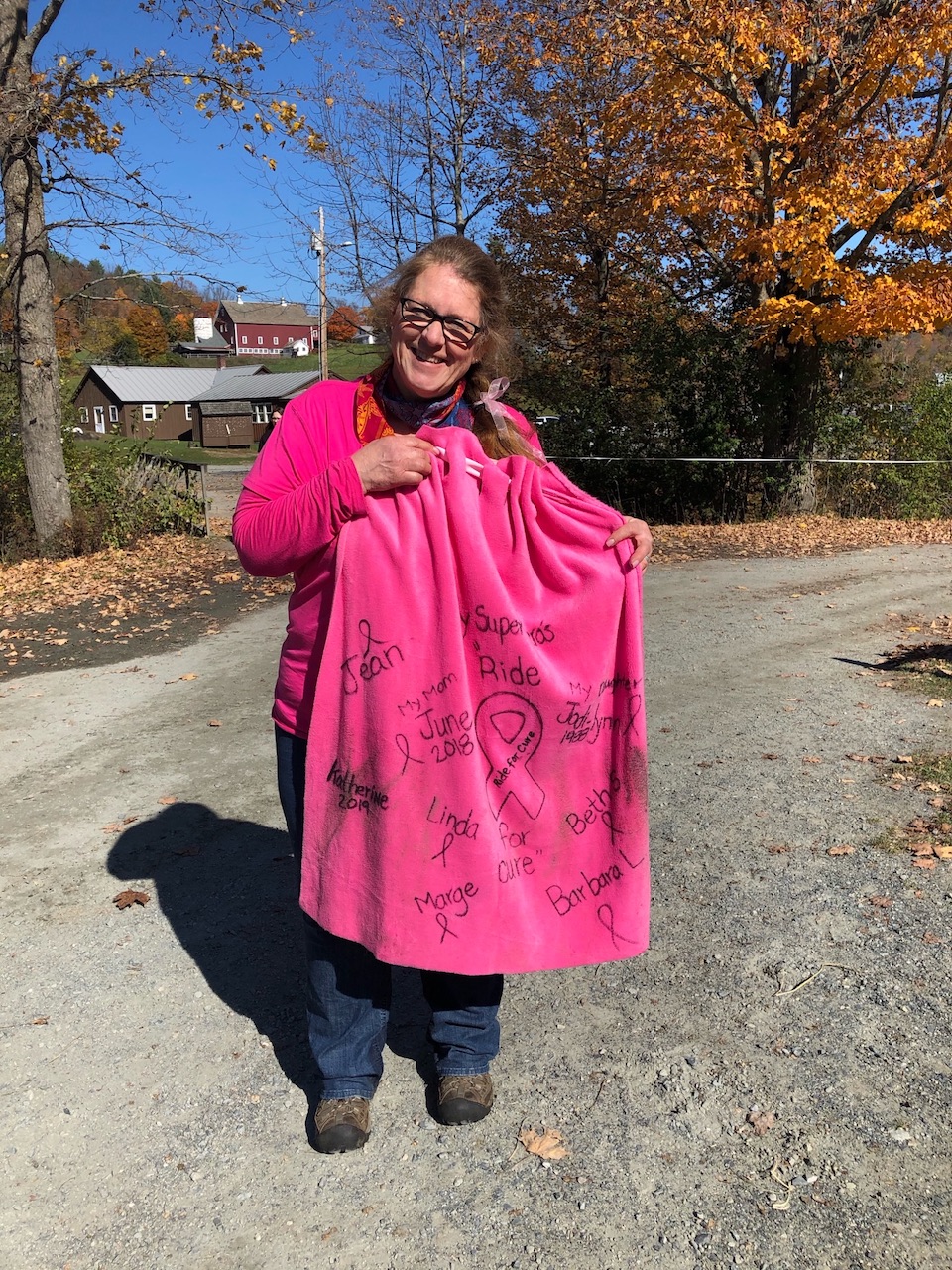 How to Fundraise
Fundraising is easy with online fundraising tools! When you registered for the 2020 Komen Virtual Vermont Ride for the Cure you automatically received your own fundraising website which can be personalized. Start now by logging in, and encouraging everyone you know to visit your site, see what you are doing in the fight against breast cancer and make a donation on your behalf. Need your log in information? Contact Linda Maness at LManess@komennewengland.org .
The Participant Center houses your personal fundraising website. There, you will find templates to make sending e-mails to your friends, neighbors, co-workers and family members as easy as can be! From the Participant Center you are able to set up your personal web page, send e-mails and connect on social media through Facebook. Be sure to check your participant center often for new donations and messages.
Collecting Cash or Check Donations?
Please click here to download a mail-in fundraising form.
Mail-in fundraising forms, accompanying by checks and money orders (please do NOT send cash), must be received by Saturday, October 10, 2020 for donations to be credited toward your fundraising level for prize recognition. Any forms received after that date will be added to your fundraising, but not for recognition prizes. Forms should be mailed to:
Susan G. Komen®
ATTN: VT Ride, 1009A Depot Street, Manchester Center, Vermont 05255
Participants: Be sure to include your full name and complete contact information on the form so that we may inform you of additional donations received on your behalf. Also on the form - please be sure to list the full names and addresses of people who make donations on your behalf so that we may send them their tax-deductible receipt.
Every dollar makes an impact thank you for everything you do!