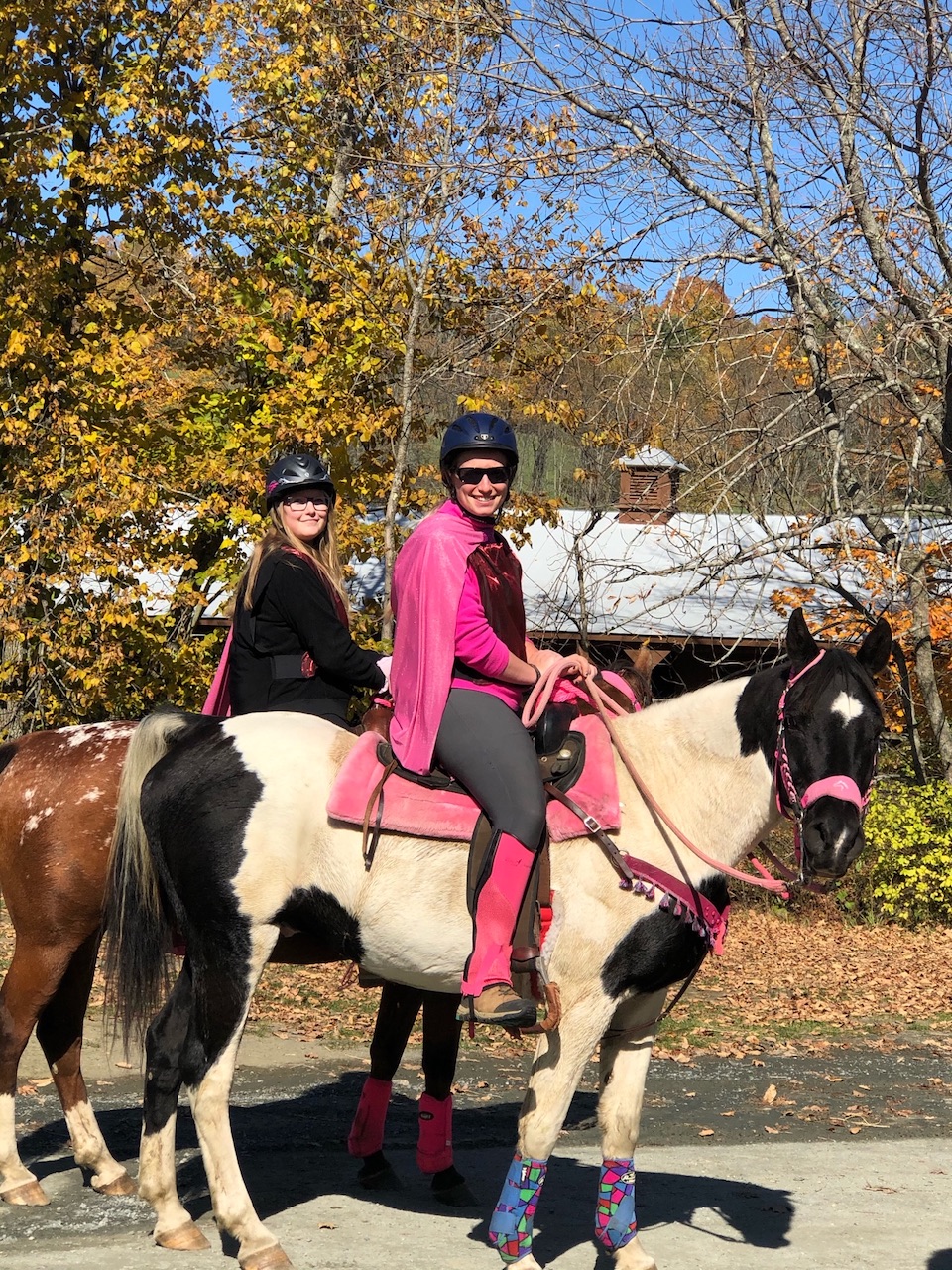 The Susan G. Komen Vermont Virtual Ride for the Cure®, will be a #RideWhereYouAre event on Saturday, October 12, 2020. We encourage participating riders to take a scenic, pleasure horseback ride (suggested between 5-9 miles) to raise funds and awareness for the breast cancer movement, while celebrating breast cancer survivorship and honor those who have lost their battle with the disease.
Your support helps us get one step closer to a world without breast cancer. Funds raised help support Komen's work to save lives through breakthrough research, advocacy and to support patients, including through Komen's Breast Care Helpline, Clinical Trial Information Helpline, Treatment Assistance Program and other direct patient support services. Together, we are fueling the best science, boldest community and biggest impact in the fight against breast cancer. And we will not stop until this disease is gone forever. That's our promise. Will you please join me in this fight by making a donation today? Click here for the Komen New England Homepage and Mission statement.
Click here to Register.